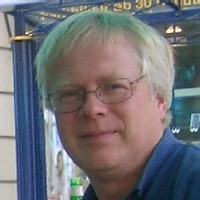 Prof John Irvine
Principal Investigator, WP 3 Leader
John Irvine is Professor of Chemistry at the University of St Andrews. He has established a significant international research profile investigating fundamental electrochemistry, solid-state chemistry and materials science, addressing critical energy problems. The research is driven both by the need to solve the current environmental and energy supply problems facing mankind and an interest in new science that challenges conventional assumptions.
Irvine has over 500 publications and has a WoS h-index of 63. Irvine's research has been recognised by a number of national and international awards, including most recently the RSE Lord Kelvin Medal in 2018 and Schönbein Gold Medal by the European Fuel Cell Forum in 2016. Other awards received include the RSC Sustainable Energy Award in 2015, and the RSC Materials Chemistry, Bacon and Beilby awards/medals. Since 2012 alone he has published 10 Nature-family papers, including one on electrochemical switching in Nature in 2016. He has a strong international standing, having held senior visiting appointments in the US, Australia and China and has strong links with a number of leading laboratories across the Chinese Academy of Science, including as Thousand Talents Professor at Fujian Institute of Research on the Structure of Matter.  He was re-elected European Councillor of the International Society for Solid State Ionics in 2015.
---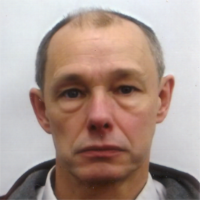 Dr Rob Armstrong
Project Leader, WP1.1 Leader, WP1.2
My research is concerned with the synthesis and characterisation of novel electrode materials for lithium-ion and sodium-ion batteries.  There is a particular emphasis on correlating structure and properties using powder X-ray and neutron diffraction combined with electrochemical studies. We have pioneered the use of powder neutron diffraction to study the evolution of structures of battery materials as a function of charge/discharge.
St Andrews People Rob Armstrong
---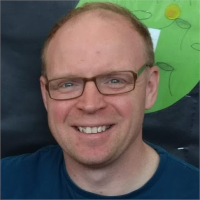 Dr Scott J. Lilley
Project Manager
Scott hails from Kilmarnock, Ayrshire. At eighteen, his sense of adventure took him along the M77 to Strathclyde University. There he studied Applied Chemistry and developed a fascination with electrochemistry. His PhD took him to sunny St Andrews, where he studied crystalline polymer electrolytes for lithium batteries. He then spent 5 years as a senior scientist in innovative battery start-ups. In particular, he made significant contributions to the manufacture of lithium-sulfur batteries. He returned to Scotland to help Universities build partnerships with industry. Until recently he led ScotCHEM, the federation of Scottish university chemistry schools. Scott has a young son, lives in bonnie Dundee and holidays in Canada's Maritime Provinces.
St Andrews People Scott Lilley
---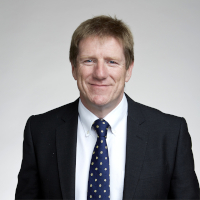 Prof Russell Morris FRS
WP 1.2
Russell Morris was born in St Asaph, North Wales and educated at Ysgol Dyffryn Conwy in Llanrwst. He studied Chemistry at Oriel College in the University of Oxford before embarking on a DPhil under the supervision of Professor Tony Cheetham FRS. On leaving Oxford he completed postdoctoral work at the University of California Santa Barbara before returning to the UK to take up a Royal Society of Edinburgh Research Fellowship at the University of St Andrews, where he still works.
His research interests lie in the synthesis, characterisation and application of porous solids. Framework solids have long been known to be important chemicals in both industry and academia and Morris has a long track record of creativity in developing new areas of science that have not only impacted fundamental porous materials science but have also changed approaches across a wide swathe of chemistry outside his own direct field. Morris has also been active in spinning out companies, with two startups developing the industrial applications of his science.
Morris's specific contributions have been to overturn conventional thinking in several areas. His development of ionothermal chemistry has led to a whole new endeavour that has impacted on many aspects of chemistry outside his own specific field. He is a pioneer in the area of porous materials chemistry for biological/medical applications, initiating a field of BioMOFs and is responsible for exposing many physicians and biologists to the concepts involved. Morris's recent work on the ADOR principle offers to significantly change the way synthetic chemists view what is possible – his preparation of 'unfeasible' materials solves a long-standing problem and offers insight into how to avoid the limitations of solvent-based synthetic approaches in materials chemistry.
---